Back in August, I traveled on my 7th out of state trip of the year to see my 11th show for the year. (Remember, I live in Montana, it's not easy to get to out of town shows.) It's finally time to see Gabriel & Dresden with a 5-hour open-to-close set at The Church Nightclub in Denver, CO. I've made it a point this year to not let things stop me from seeing the artists I want to see. Gabriel & Dresden in particular was one promise I made to myself, I was not going to miss them on what I will call their reunion tour but which really is the tour for their new album The Only Road. Side note, what a damn incredible album. The mixing on it is absolutely phenomenal, and it brings me back to the early 2000's when I heard G&D for the first time. I could go on and on – but I'll just say this about the album. Listen to it in full your first time, from start to finish. Wow.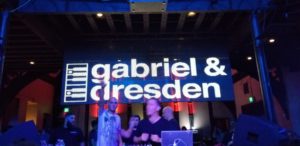 Anyway, back to my trip, I told all my friends "this is my year" and I've certainly made it that. I've made new friends, continued connecting with those closest to me that have traveled with me, and found my adventure mate who has encouraged me to live life to the fullest (just like she does, I love you babe). What has all this taught me? That music truly does unite us, at the least it helps me connect to those I care about and realize that there is more to life than making money and buying nice things. That it's about spending time with those you love and soaking in each and every moment. That being happy yourself is better than doing what others think will make you happy.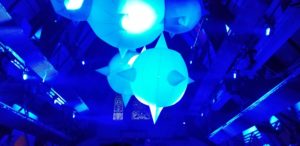 I flew in right after work on Friday, took the light rail downtown, dropped my bags off at my friend's house, changed, and went to The Church. It was my first time there, and definitely won't be my last. I'll save a full monologue about the venue for another post but…it's in a friggin' church with a Void Acoustic system. 'Nuff said. Gabriel & Dresden performed an open-to-close set, they played from 9 pm until 2 am. And it was pure magic. I can't even express to you how insanely powerful that show was. It was a journey through every emotion of music I have ever experienced. Gabriel & Dresden use the term "emotional dance music" for EDM and they are not joking. I've seen fantastic visual shows, but how Josh and Dave so masterfully guided us all through that night, words do it no justice. I remember at one point wondering what time it was, partially because some friends were going to meet me there, and when I looked at my watch, it was 10:30, the dancefloor had already filled up, and people were dancing and smiling. They played their old tunes, they played tunes I've never heard of before, they played songs from their new album, and they made us all forget whatever was happening outside and kept us present in the moment, with them. If you ever get the chance to see them do an open to close set, don't even think once about it. Just do it!